The Roswell Invaders are a professional baseball team based in Roswell, New Mexico USA that were founded in 2010 and began play in 2011. The Invader's Colors are Navy blue and Nuclear Alien Green, silver and white. The Roswell Invaders play in the Pecos League of Professional Baseball Clubs, which is not affiliated with Major or Minor League Baseball.
What is an Invader?
The Roswell Invaders were named by Amy Dunn a direct relative to Pecos League Owner Andrew Dunn. In consistant theme of naming teams original names that historically represent the area they are from. An Invader is a person or group that invades a country, region, or other place.
Roswell, New Mexico is defined as the UFO Capital of the World Roswell is most popularly known for having its name attached to what is now called the Roswell UFO incident, though the crash site of the alleged UFO was some 75 miles (121 km) from Roswell and closer to Corona. The investigation and debris recovery was handled by the local Roswell Army Air Field. Roswell is a popular town for tourists from around the country because of its many alien-themed stores, restaurants, museums, and other attractions, including a McDonald's location built in the form of a flying saucer. The Invaders are consistant with the theme of Roswell as an Extra Terrestrial Character.
The Invaders won the Pecos League Championship in 2011, 2013, 2015 and won the Mountain Division Championship in 2017. winning the mountain division Chamipionship was possibly tougher than winning the first three league championships as the Pecos League expanded from 6 teams to 12. The new markets include places such as Tucson, Bakersfield, High Desert, Garden City and Monterey. These are much bigger markets than the original Pecos League, thus being able to attract much better players.
In 2016 the Invaders lost to the Tucson Saguaros in the Southern Division Finals. In 2017 the Invaders set the record as the greatest all time offensive team in league history. They lost in the Pecos League Finals to the High Desert Yardbirds from California.
The Roswell Invaders are a Professional Baseball Team in the Pecos League of Professional Baseball Clubs. Other teams in the Pecos League include: (Alpine Cowboys, Bakersfield Train Robbers, California City Whiptails, Garden City Wind, Hollywood Stars, High Desert Yardbirds, Monterey Amberjacks, Roswell Invaders, Santa Fe Fuego, Trinidad Triggers, Tucson Saguaros, and White Sands Pupfish).

The Roswell Invaders play at
Joe Bauman
2500 SE Main
Roswell, NM 88203

---
In August 2016 The Roswell Invaders entered the World Baseball Challenge. The went 5-2 losing both games to Japan and winning the Silver Medal.

Team Japan 2016 World Baseball Challenge Gold Medalists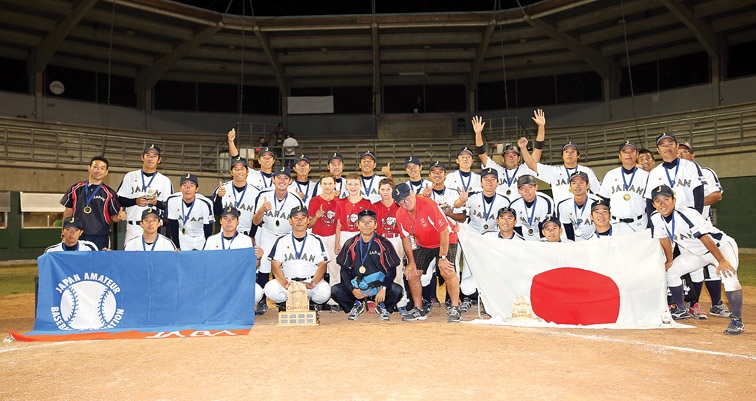 Roswell Invaders 2016 World Baseball Challenge Silver Medalists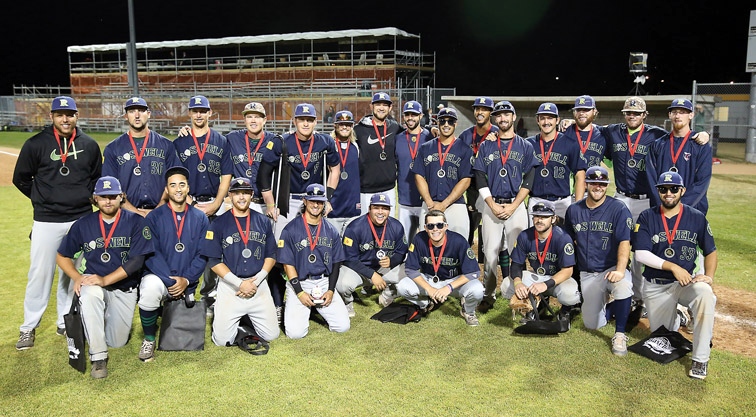 | | |
| --- | --- |
| | In 2011 the Invaders won the Pecos League Regular Season Title by going 41-27 in the regular season In 2011 the Invaders won the Pecos League Championship by beating Alpine 2 games to 1 and beating Ruidoso 2 games to 1. |
---
| | |
| --- | --- |
| | In May 4, 2011 the Roswell Invaders took the field for the first time ever as a pro baseball team, with very little support Chris Paterson and the Invaders played their first ever game against the El Paso Diablos from the American Association. The Invaders won this game 10-7, it was a very important game for both the Pecos League and the Invaders as a team. Going into this game few people gave the Pecos League respect nor the Invaders. There was virtually no fan support in Roswell until the 2nd week of the season. Not a single Roswell fan made the trip to El Paso to see this game. The El Paso fans were making fun on the Invaders Lime Green Uniforms. By the end of the night the Diablo fans were cursing that their Diablos were losing to a team from lowly New Mexico. The Diablos were a solid club, on May 8th they went to Las Cruces and hammered the Vaqueros 21-10 in Apodoca Park. By seasons end the Pecos League had sent 43 players to higher leagues and established a very good brand of Independent Ball in New Mexico. Get used to our Lime Green/Navy colors we hope to be in the Pecos League Playoffs every year from here on out. |